Category: Funerals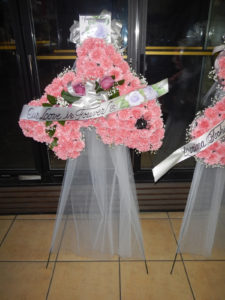 Carnation Memory Wreath
Boasting several dozen carnations accented with roses, a bow, a veil, and a memory sash, the carnation memory wreath is a beautiful accessory to any event.
$300
View Details
Traditional Dozen Roses
Featuring 1 dozen roses against a bright collection of traditional greenery, this has long been the standard for romantic occasions, or just to show someone special that you care.
$65
View Details
View by category:
Contact Us
Flower Stop can provide you with custom arrangements for any occasion. If you need help with planning or designing your event, or just don't see what you're looking for on our website, feel free to contact us with any questions and we will contact you as soon as we can.